Impress everyone with your beautiful baking skills by following the easy step-by-step in this blog post and also check out the quick video tutorial. You'll be the star of the day when you present these scrumptious Christmas shaped butter cookies with colourful icing!
Directions:
Preparations: 25
Cook:10
Serving: 40 cookies
Catherine Denoual Maison Napkins used in this Post: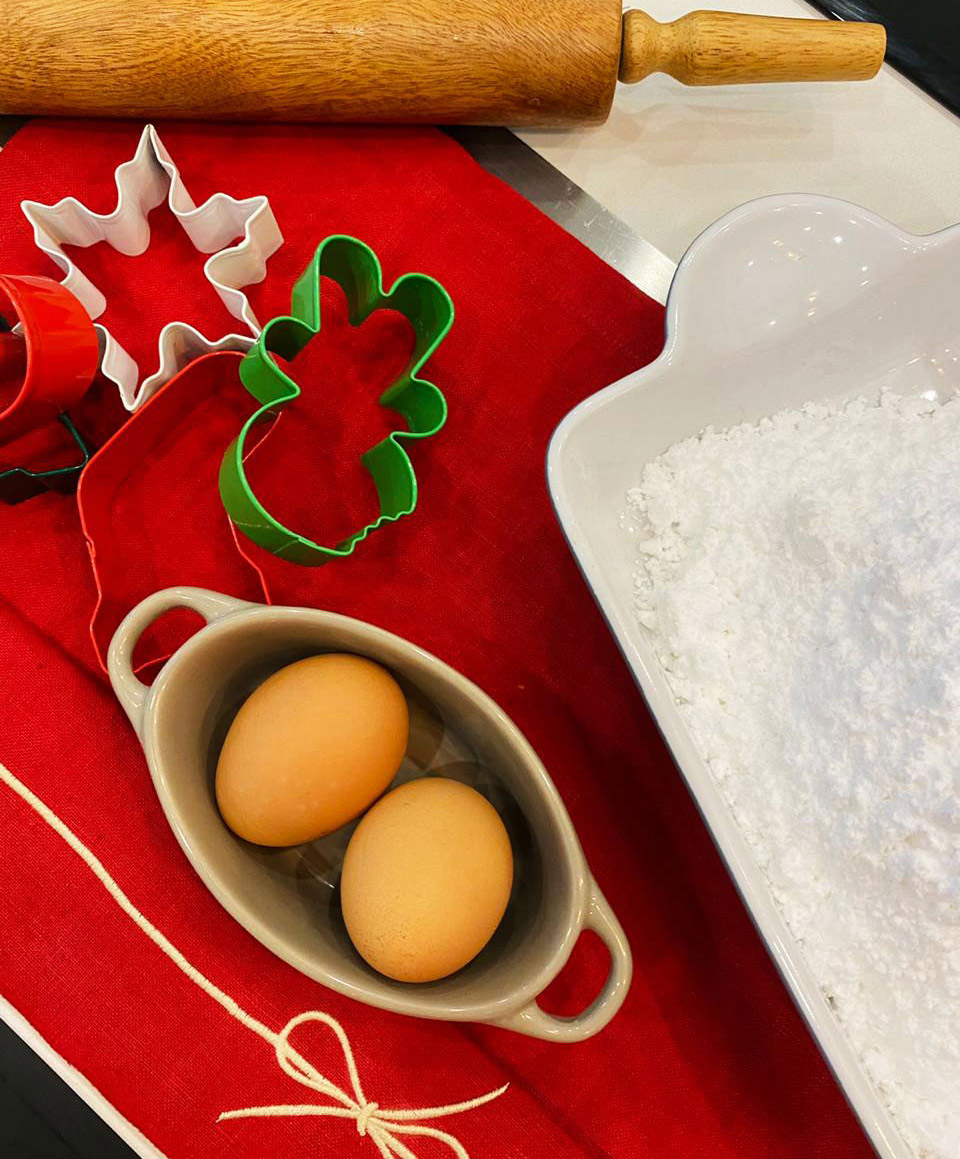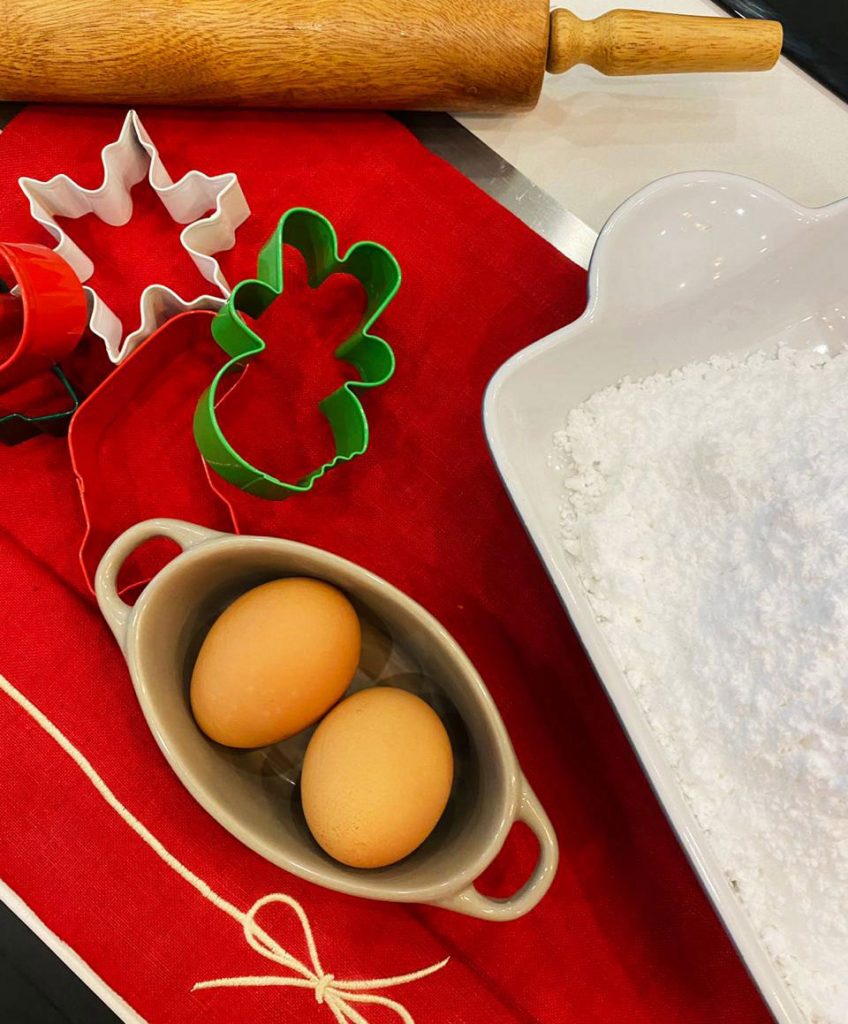 Step 1: Prepare the ingredients
For the Dough : 
225g softened salted butter
220g white sugar
1/2 teaspoon of cinnamon powder
3 large eggs
450g flour (plain / all purpose)
3/4 teaspoon of baking powder
3/4 teaspoon of salt
For the Icing : 
500g sugar / powdered sugar
60ml egg white (2 small eggs)
1.5 teaspoon water
Food Color (liquid or gel)
Step 2: Mixing the Cookie Dough
Whisk together flour, salt, and baking powder in a large bowl; set aside. In an electric mixer bowl, use the paddle attachment to mix butter and sugar until it's light and fluffy. While keeping the mixer running, add 1 egg at a time, vanilla until well combined. Now set the mixer on a low speed and add in slowly our previous flour mixture. Blend until just combined into smooth consistency.
Once smooth, transfer your dough to a clean surface. Divide it into 2, and completely wrap each dough portion into separate plastic wrap. Let them rest in the refrigerator for at least 1 hour.
Step 3: Cooking the Cookie Dough
Preheat the oven to 175C. Line a baking tray with parchment paper and set aside.
Take your dough out of the fridge, it's time to shape the dough! Roll out dough to 2mm thickness with a baking rolling pin for a nice even surface. Using your Christmas Cookie Cutters to cut the dough into desired shapes. Then transfer the cut out forms onto the lined tray that you had prepared earlier, leaving a 2cm space between each cookies. Leftover dough can be rolled and cut once more to make as many cut outs as you can. Once the tray is full, put it in the pre-heated oven and bake for around 10 minutes or until the cookies are lightly golden. But do not allow the cookies to turn brown.
After taking them out the oven, let them rest a little so they can cool down completely on the rack.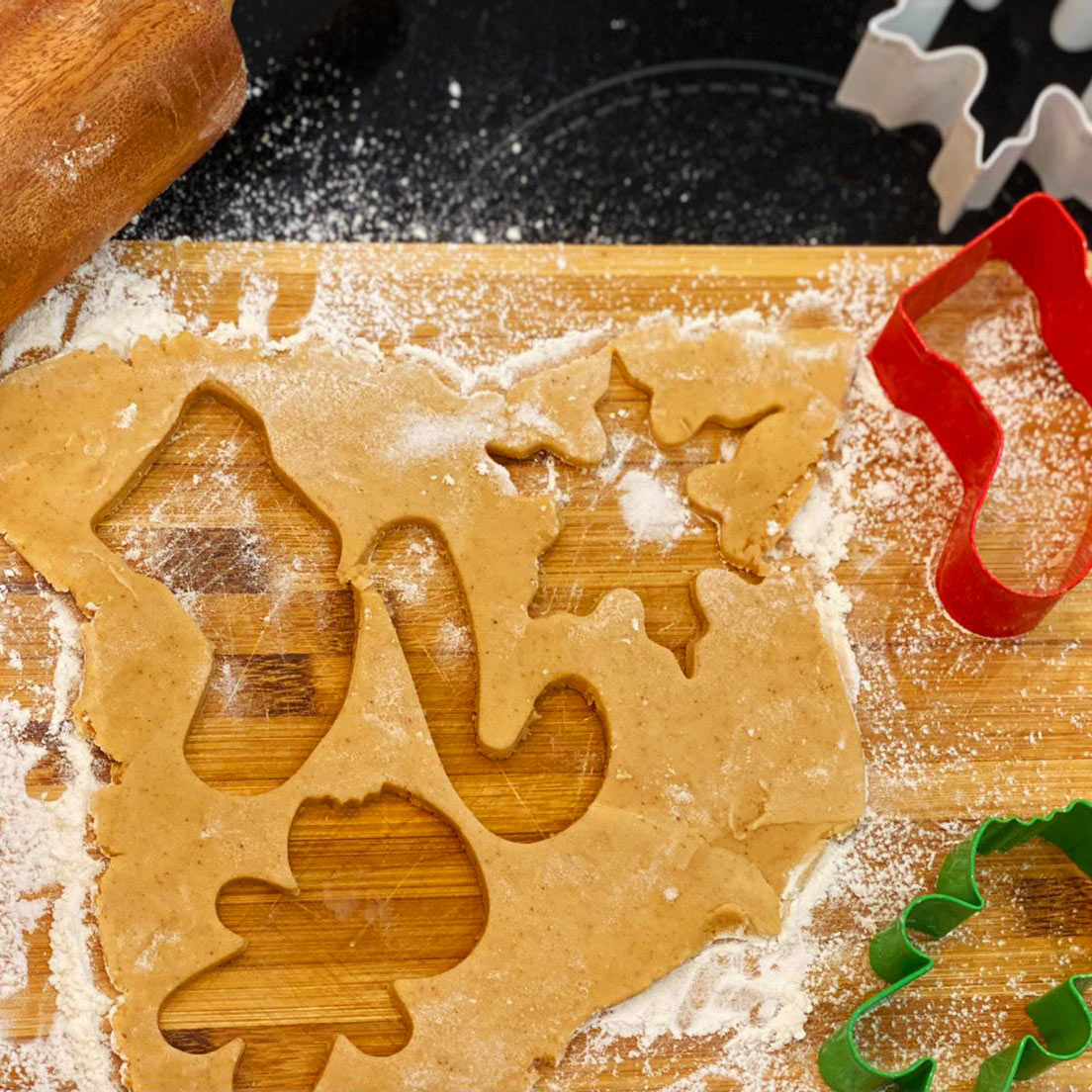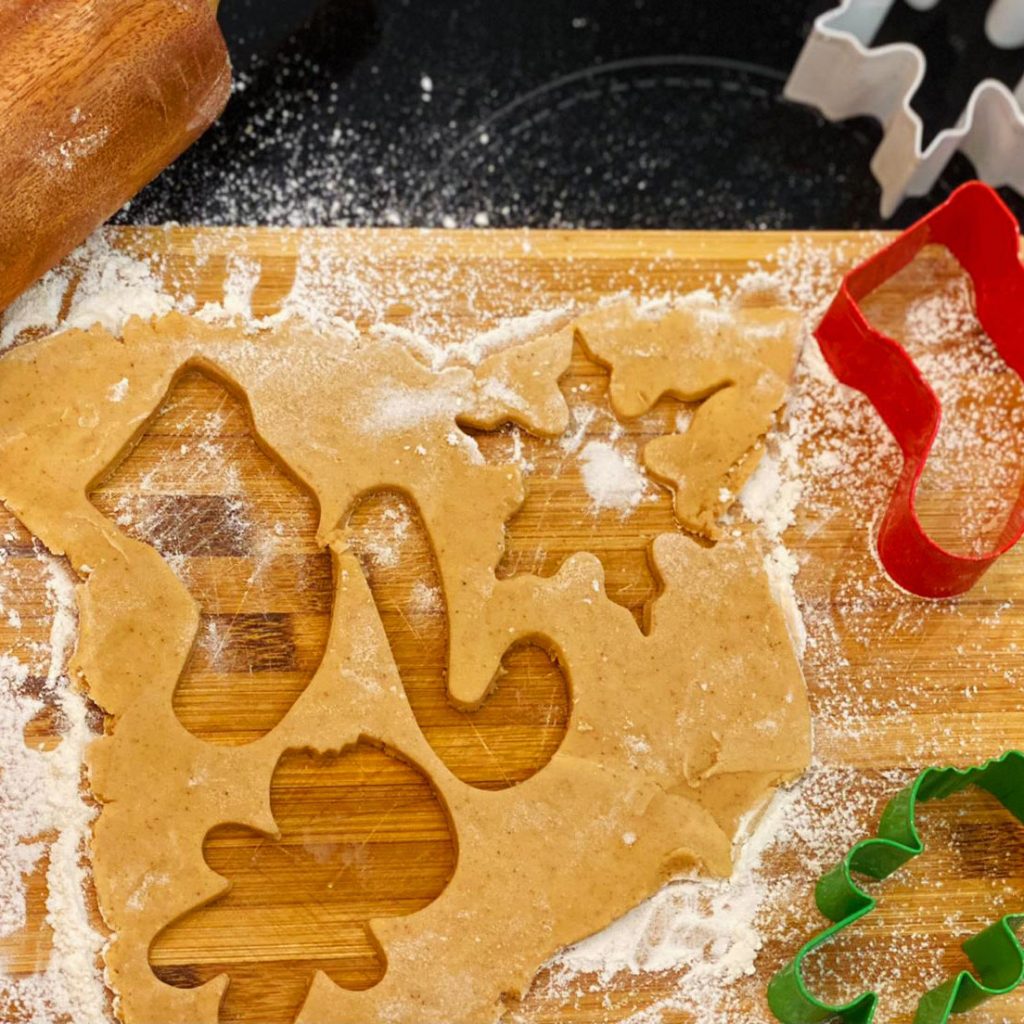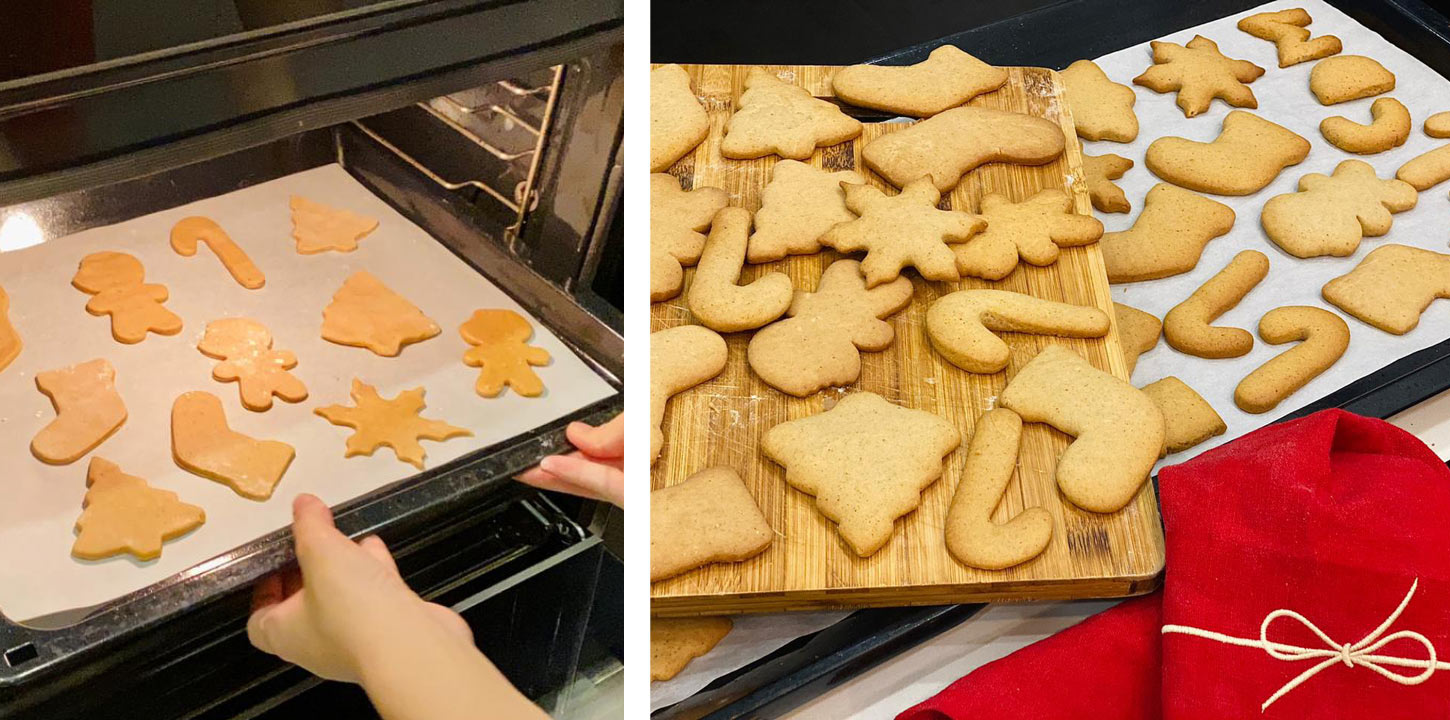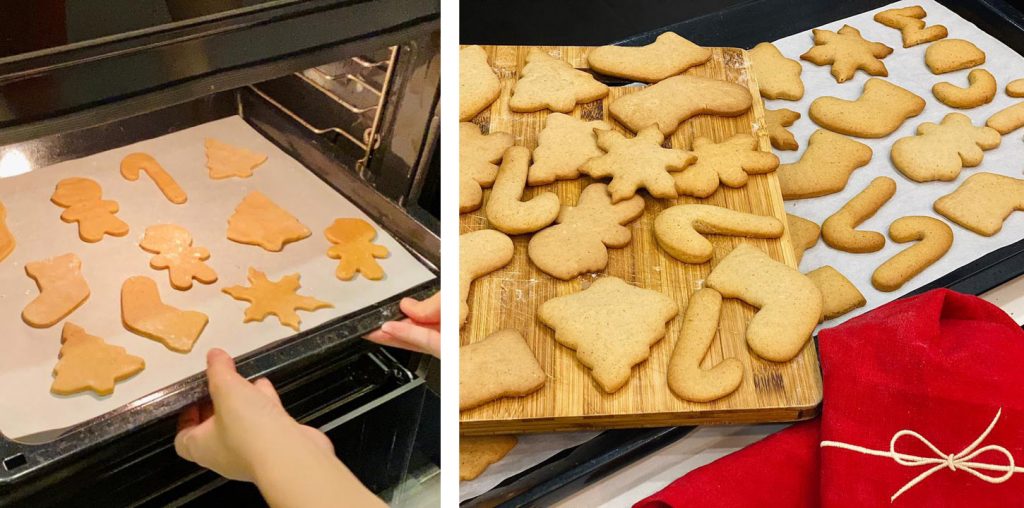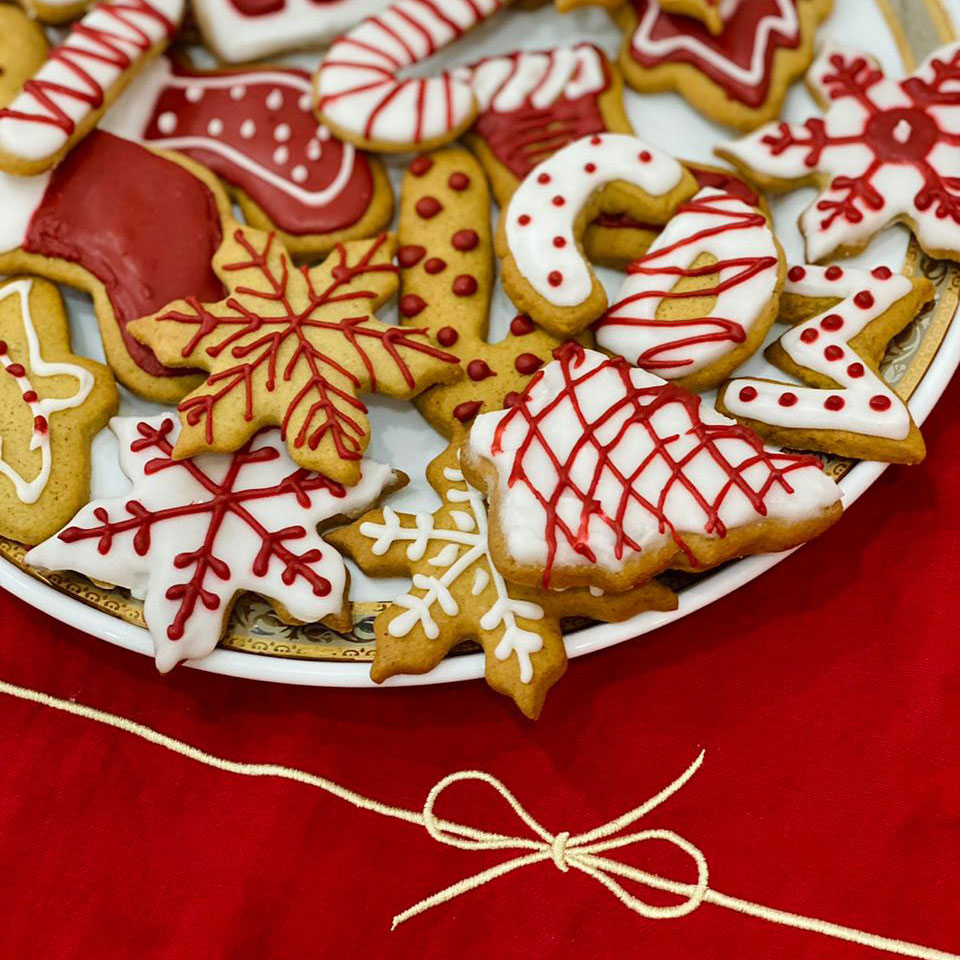 Final step: Making the frosting – the fun part!
Whip the egg whites and water on high speed for a long time, several minutes, until they become fluffy (use an electric hand beater or the wire whisk of your standing mixer). Gradually add the rest of the ingredients to desired consistency.
Pro tip: once the cookies have cooled down completely add the icing to decorate them. Separate the icing in small bowls then color with desired food coloring. Mix them well then put it in a piping bag. Finally, press softly on the bag to let the icing out to cover the cookie with a nice smooth surface or create lovely outline. It is up to you whether you completely fill the cookie or only do outlines, use different types of ends on you piping bag to achieve various thickness or thinness of icing to decorate the cookie. It's time to reach deep and pour out your creativity!