Our Golden Hands
Since Catherine Denoual Maison's establishment in 1998, artisans known as our 'Golden Hands' have been at the root of what we do. Bringing to life the House's unique designs with creativity and innovation. 
The House's values are ingrained in a desire to design and manufacture timeless embroidered linens. Our approach is one with a quest for excellence, to offer our customers a high quality product that they can be proud to own. A commitment to expert savoir faire with signature pieces that last a lifetime in the home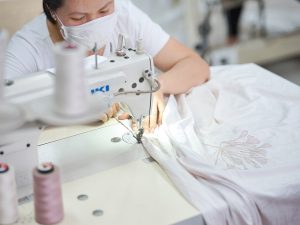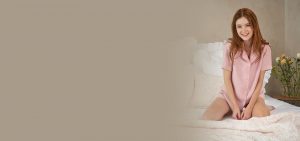 Customer Reviews
When it comes to CDM bed linens, I have nothing more to say than: "Go and get it!" The silk like feel and smooth sensation on the skin is something that you need to experience on your own.
It was such a pleasure to see how fine the feathers were stitched and how nice and lovely everything was packed and sent.
It's difficult to find well-made hand embroidered table linen today, so I am thrilled with my Dragonfly napkins!
The new sheets were a delight to my whole family, a wonderful collection with a remarkable design.
I don't sleep in anything but Catherine Denoual Maison sheets.
I had to order one more Taupe blanket because the other two were perfect.
Certainly a very attractive range and a good price point for this level of luxury.
The nightdress and pyjama I ordered fit perfectly and are super comfy.
Great service, I received my order in timely manner and products were perfect.
Everything was very good and quickly arrived.
Bless you for all your years of quality.
The sheets are buttery soft, it's hard to get out of bed in the morning!
Instagram
@catherinedenoualmaison