Bed linen is at the core of what we do, making incredibly comfortable and top quality sheets is how our story started. Today, each of our embroidered bed linen designs are created with the highest quality fabrics and unsurpassed craftsmanship.
All our luxury beddings are made from 100% Long Staple Cotton Satin giving superb softness and durability to our bed sheets, fitted sheets, pillow shams and duvet covers. A selection of bed covers and bed throws complement our bed linen collection made from beautiful stone washed linen and pure silk to give your bed an extra opulent feel.
Enjoy the best night's sleep with our silky soft bed linen and create your dream bed by choosing from our multitude of unique designs and colours. Whether your style is elegantly understated, traditional, sophisticated or modern our sumptuous linens offer something for everyone.
Luxury Bedding Collections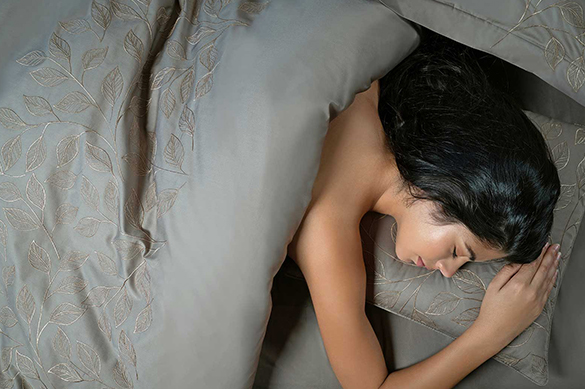 Our high thread count bed linens are made from the finest long staple cotton fabric and finished with precision by our most skilled artisans. Create your sumptuous sleep space with our range of versatile embroidered sheet sets. Choose from our selection of designs from 400 thread count sheets, pair of pillow shams, to duvet covers, you can mix and match looks and colours to create your own unique style.
The Classics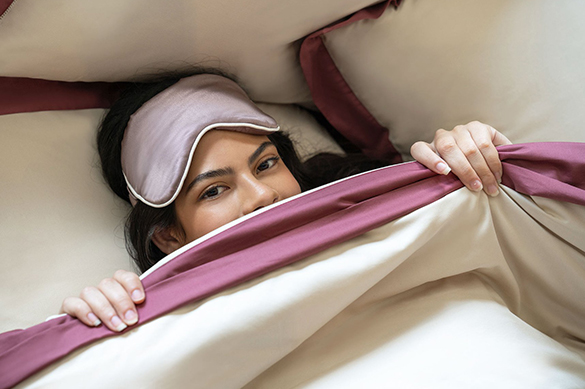 Some of our bed linen designs are so timeless and special that we keep them available for you always! The Classics is a collection of our signature designs that customers have fallen in love with time and time again. From delicately hand embroidered cushion covers to simple plain sheets we think some styles are absolute musts for your bedroom. The bed is the focal point of your bedroom, the place you find peace and rest so it is of the utmost importance that you find a bedspread that suits your lifestyle. We care about making your sleep the best sleep possible, in our Classics range you will find pillow shams, duvet covers and more that are all incredibly soft, long-lasting and exceptional styles.
Something for every style and every spend, The Classics bed linen collection are a superb addition to any bedroom.
CUSTOMER REVIEWS
The sheets are buttery soft, it's hard to get out of bed in the morning!
France
I had to order one more Taupe blanket because the other two were perfect.
USA
Everything was very good and quickly arrived.
Hong Kong
It was such a pleasure to see how fine the feathers were stitched and how nice and lovely everything was packed and sent.
Germany
It's difficult to find well-made hand embroidered table linen today, so I am thrilled with my Dragonfly napkins!
Italy
Certainly a very attractive range and a good price point for this level of luxury.
UK
The nightdress and pyjama I ordered fit perfectly and are super comfy.
Singapore
Great service, I received my order in timely manner and products were perfect.
Vietnam
Bless you for all your years of quality.
Vietnam
The new sheets were a delight to my whole family, a wonderful collection with a remarkable design.
Russia
I don't sleep in anything but Catherine Denoual Maison sheets.
Vietnam
When it comes to CDM bed linens, I have nothing more to say than: "Go and get it!" The silk like feel and smooth sensation on the skin is something that you need to experience on your own.
Vietnam
Bed Throws & Bed Covers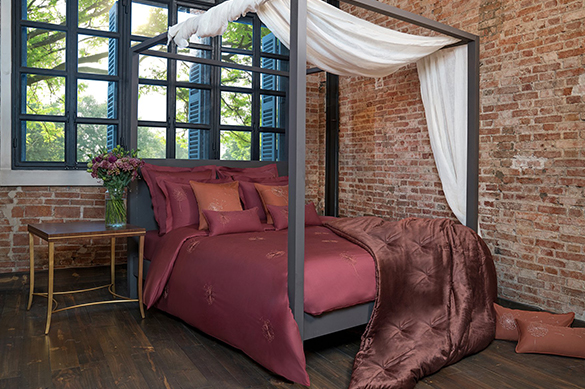 Take sleeping to the next level with our beautiful selection of bed covers & throws. These luscious bedspreads will bring extra comfort during sleep and a gorgeous finish to your bed. Shop among our variety of unique designs, from plush Velvet covers to our super smooth Silk blanket and linen throws, these extra layers will make the cosiest bed. Draped across your bed or your sofa, our throws & covers are the perfect snuggle partners.
Bedding Essentials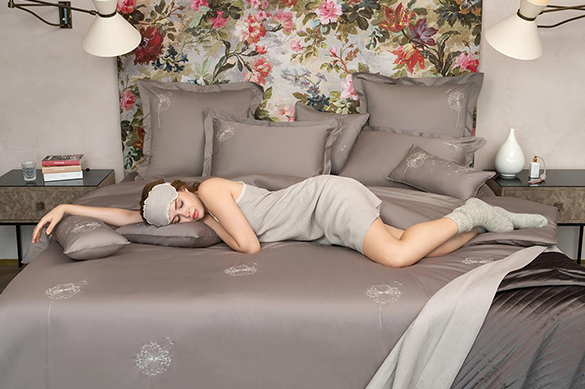 Enjoy the best possible sleep with our bedding essentials. Choose from our high quality pillows and duvets range for the ultimate comfort. Whatever your sleep style, a good filler is the basis for any worthy bedroom. From Mulberry Silk Duvets to Premium Microfiber Pillows, there is something for all preferences.