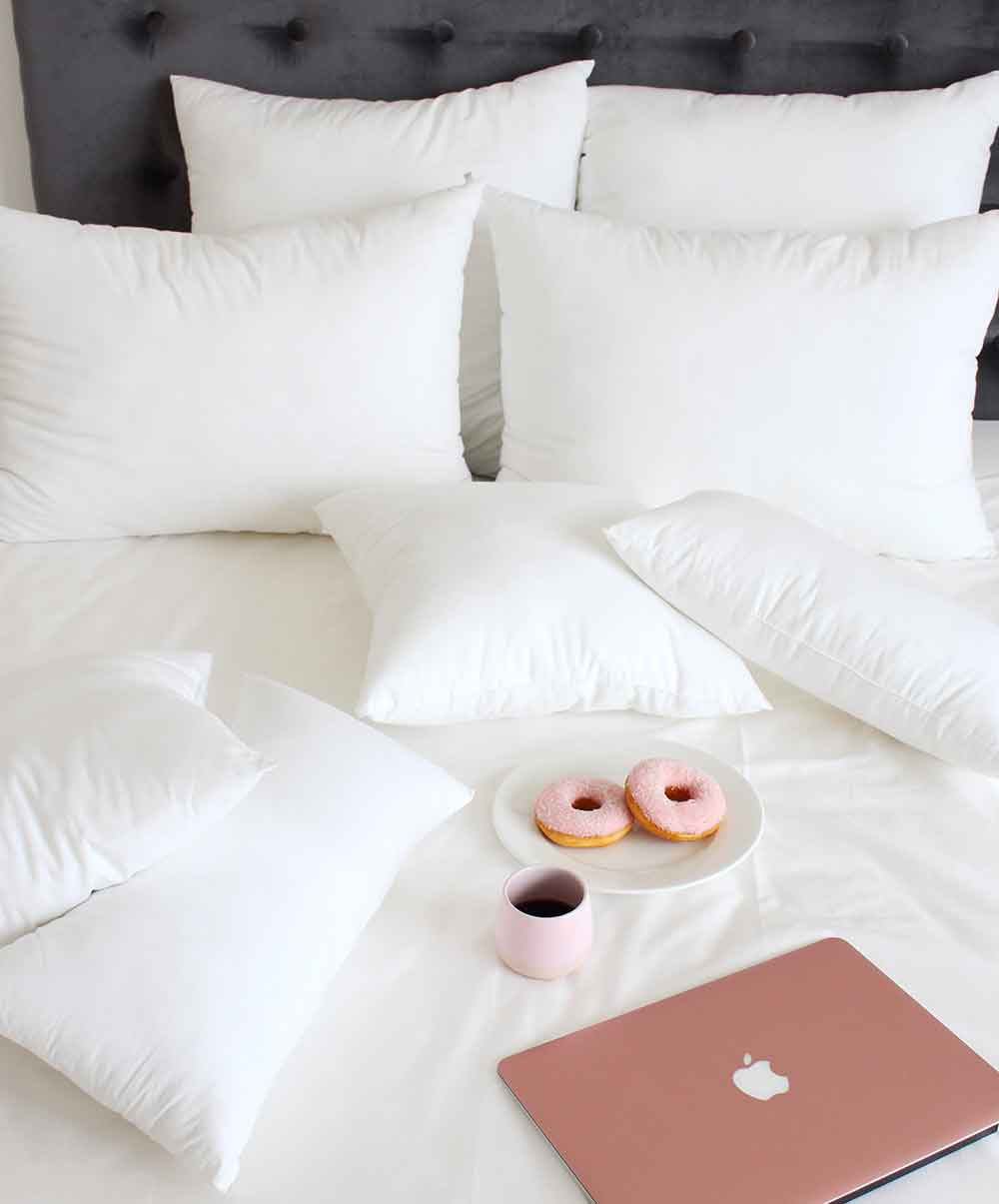 1. Pile on the Pillows
Give your bed a sofa-like feel simply by layering on additional pillows. We love using our plush pillows in Standard size for a good night sleep or add-in Euro size to help prop ourselves up when reading. These pillows are filled with Premium Microfiber and encased with 100% Cotton for a perfect feel when you want to lie down and watch your favorite series. Our favorite is the classic "Friends" series, how about you?
2. Create a cloud-like nest:
Building a cosy nest is the key to staying content for hours with your wonderful duvet. To transform your bed into a cloud, we love our Duvet insert in Premium Microfiber and encased 100% Cotton to achieve that luxurious and quality "me time". There is nothing more comforting than a duvet that keeps you cool on warm nights and warm on cool evenings!
Want something extra luxurious that is suitable for mid-weather? We'd recommend our Mulberry Silk duvet insert. This supremely indulgent duvet is filled purely with 100% Mulberry Silk and encased in 100% Bamboo shell which are both extremely breathable. The material is so soft and also hypoallergenic, reduces the humidity of your bed, prevents overheating and discourages microbial growth. Experience the best for your perfect duvet day!
3. The Little Things
Relaxation is key to any good Duvet Day, and that is best achieved in the little things. It is your time to forget about all your worries and just enjoy the quiet. Whether with your newly bought novel or a cup of fragrant tea, these small things always brings joy to our daily life! We also love lighting a scented candle or an essential oil diffuser, it is simply so soothing. Create the perfect relaxation mood and take in the beautiful aroma as you unwind to a new level.
 4. Binge Watch Netflix
Staying in means the perfect excuse to binge watch and catch up with your favorite shows on Netflix! Spending the day curled up in your much-loved show or maybe start a brand new series on Netflix. If you have some of your girlfriends comes over during your Duvet Day, make sure to turn on a classic chick flick like Gossip Girl and emerges in all the Upper East Side elites' dramas with your girls. Or, if you spend your day with the boyfriend, maybe some action movie about a bi-polar CIA officer will keep you both have some edge-on-your-seat sensation.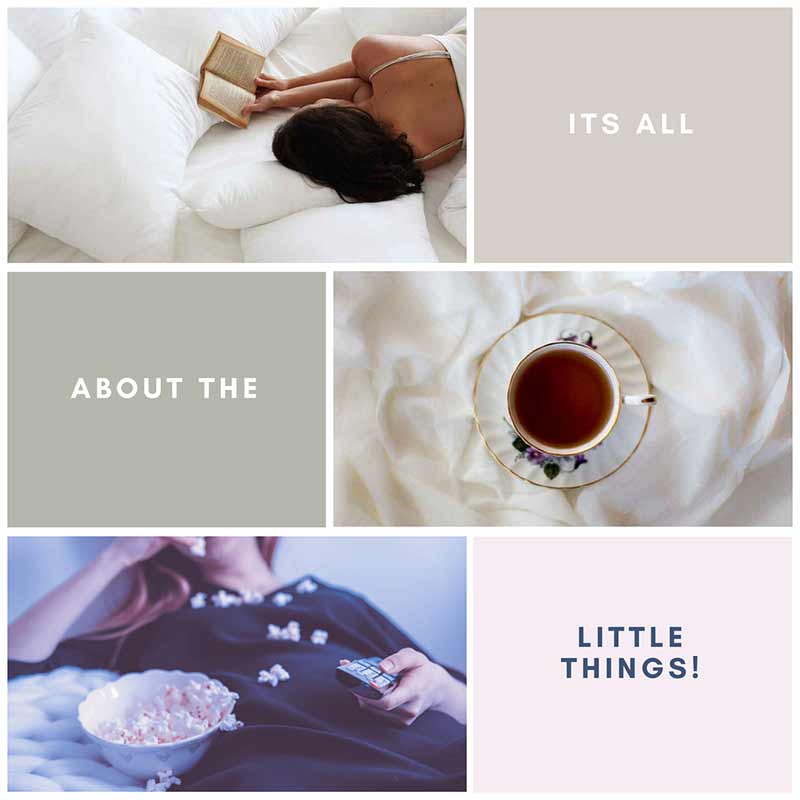 5. Food
You might be a good cook, but don't event think about heading into the kitchen. The last thing you'll want to do later is cleaning up dirty dishes or spend hours doing cooking in the kitchen on your supposed rest day right? Do yourself a favor: open your delivery app and treat yourself to anything you want available from pasta, burgers to sweet desserts – and don't worry about the calories today!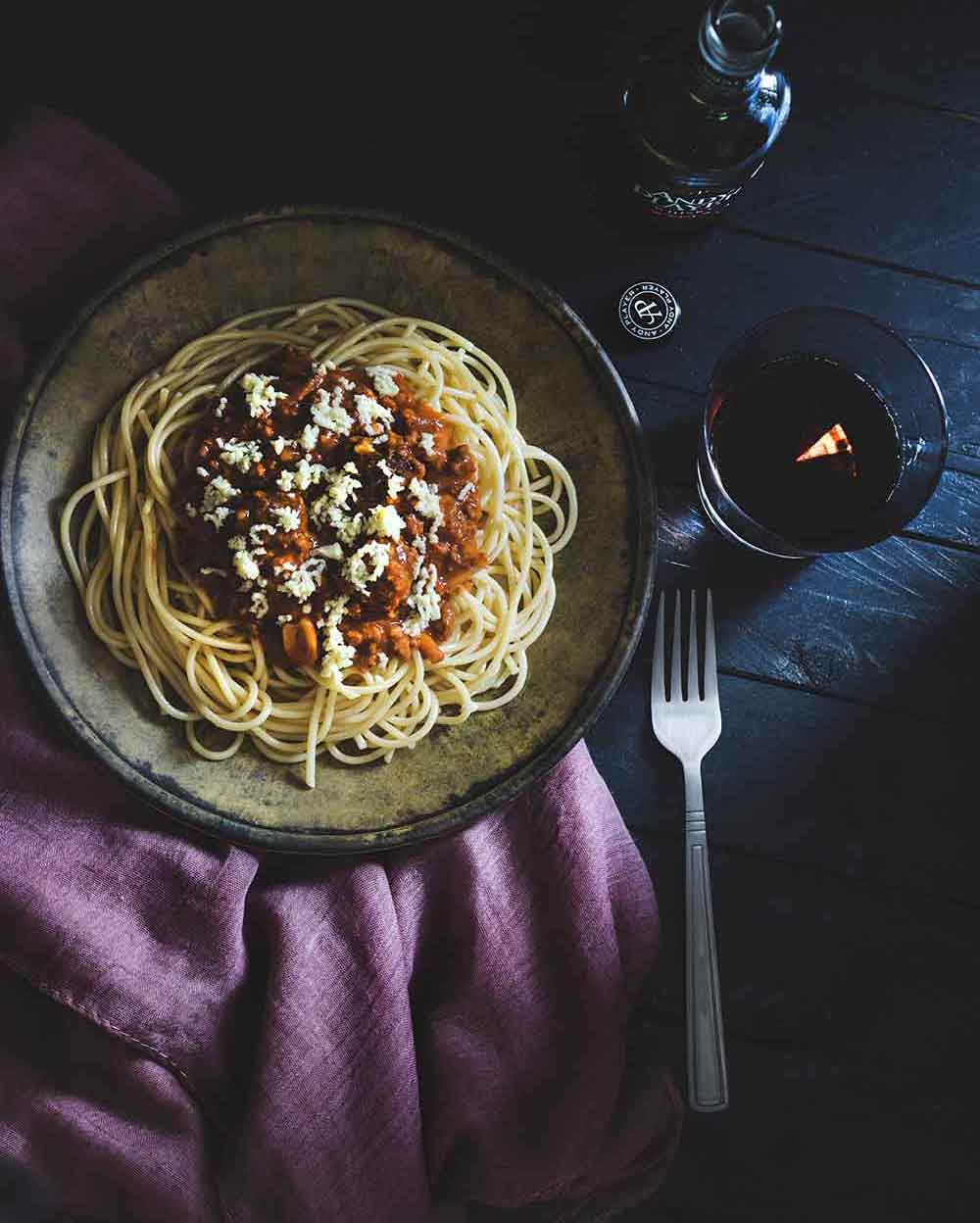 6. Catching up with old friends online
We are all busy with our lives and work right? It is nice to have a break and catch up on all the juicy details with your close friends who may live in a different city or just that you may not have time to meet due to busy schedules. From the comfort nest of your lovely bed with all of our insider tips, you can chat about anything and everything – perhaps a plan to reunite with them once you have rested up.
So there you have it, everything you will need to enjoy a heavenly Duvet Day. Self love is so important these days, with the hustle and bustle of daily life it is so easy to forget to take time for ourselves. So just remember these are the bare essentials, you can be more creative and do anything that makes you feel better – whether it is online shopping, eating or more; you can do many things from your bed!